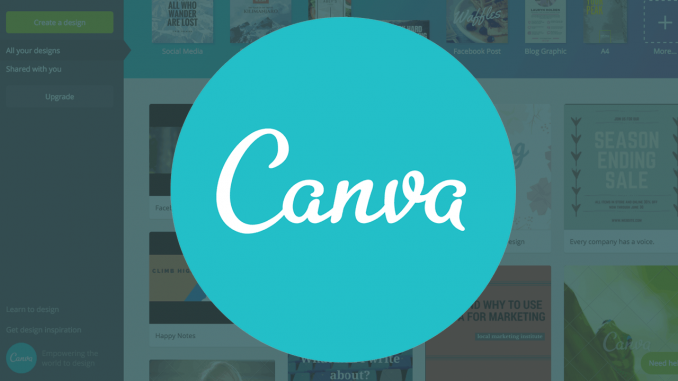 GET "Canva PRO Version" FOR FREE in JUST 5 MINUTES
No Credit Card Required.
WHAT FEATURES DO YOU GET IN "Canva PRO"?
You can GET FREE access to an unlimited number of eye-catching & astounding templates, glorious stock photos without canva logo, high-quality premium videos, sensational info graphics, stunning icons, and many more things.
STEPS TO FOLLOW BELOW MENTIONED:
STEP 1:
Just Signup for the Canva account with your official school/college/ university email address. Not your personal email address. For example, Signed up using school/college/university email ID (studentname@schoolname.edu/com)
STEP 2:
Canva will ask you for what purpose you are going to use this account. Simply, select the "Teacher" Option.
STEP 3:
The authorities will now check whether you are a verified teacher or not. No need to get panic or nervous, you are just one click away to get your PRO version. Just click on "Get Verified Now" Option.
STEP 4:
BOOOMMMM!!!!!, YOU ARE GOOD TO GO AND YOU CAN ENJOY "CANVA PRO" VERSION.
WHAT IF I DON'T HAVE ANY OFFICAL SCHOOL/COLLEGE/ UNIVERSITY EMAIL ID? CAN I SIGN UP USING MY PERSONAL EMAIL ADDRESS?
You can ask your friend, a person in your neighborhood, or even your colleague who holds the official email address of any educational institution to Signup on CANVA using his official email id. After verification, your friend who has just signed up as a teacher will now add you as the student, You will get an invitation link on your personal email id, and after opening that Link, you will be enjoying the same PRO version that your teacher is enjoying. Remember, Holding a teacher account you can add as many students as you want.
Registration Link: https://www.canva.com/education/
Happy Free Canva Pro………..
Have a nice & blessed day..